"This year is our year."
If you are a fan of the NFL then this is a phrase that you have probably heard before.
It usually ends in disappointment, anguish and confusion before next season rolls around and the wheels on the hype train start turning again.
However, after last night's game, I have genuine, unwavering faith that this is the Kansas City Chiefs' year to bring it all home.
The resilience, passion and will to win that we all saw on Sunday was unlike any team I have watched before.
After going down 24-0, both the team and fans looked entirely deflated.
Three different players dropped very easy passes (Robinson dropped two) and Hill got one absolutely blasted out of him by a Texans' defender. The fluidity of the offence that we are so used to seeing just seemed non-existent.
On top of this, our special teams also struggled early. A blocked punt and a fumbled punt return gifted the Texans 14 points.
Not to mention that blown coverage on Watson's first touchdown pass that was caused by our defence falling for a basic fake bubble screen.
What makes things worse was that the Chiefs getting stuffed at home in the playoffs by a weaker opponent is something that is all too familiar of a feeling, especially in recent history. After 20 minutes of action I started getting flashbacks to years previous where the Chiefs crumbled in the postseason.
In 2016 we welcomed the Steelers to Arrowhead and lost without Pittsburgh scoring a single touchdown.
In 2017 the Titans came to town and a complete second half collapse led to us losing by one point. (P.S. that forward progress call is still ridiculous and I will never get over it)
In 2018 it was the Patriots turn to deflate the Chiefs Kingdom's hopes and dreams. One offside call was all it took to push our 49th year without a Super Bowl berth onto the big 50.
Now I am sorry for making you go through those awful memories but hear me out.
The 2019 Chiefs are different. This team has shown heart and grit the entire year but it was never more true than in the second half and that divisional round game.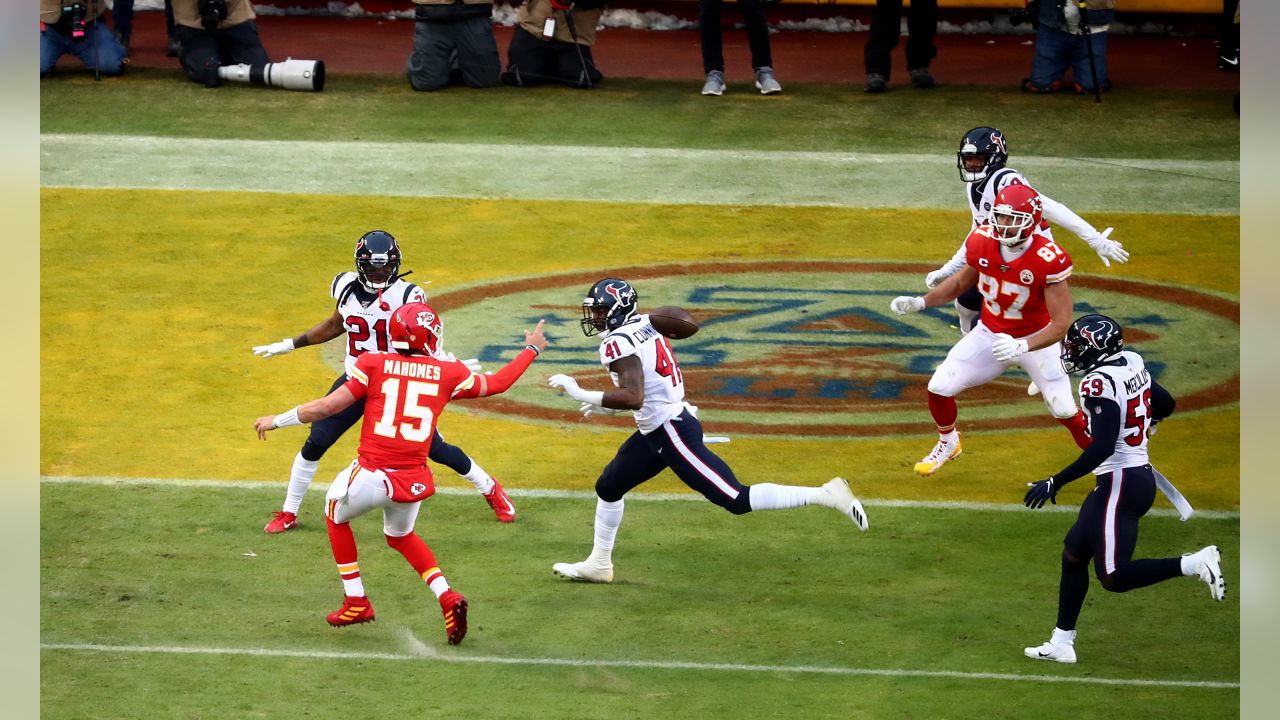 Over the final six games of the regular season our opponents could only muster 11.5 PPG whilst we scored an impressive 27.8 per game on them.
Players started trickling back from injury, the defence started clicking on all phases and the team looked stronger and stronger each week. As a result we went from a 6-4 potential wildcard team to a 12-4 second seed powerhouse.
And that's the Chiefs team we saw in the rest of the 40 minutes of Sunday's game. All it took was one spark for the team to wake up and finally start playing like they had a game to win.
This drive was truly something special. Thanks to a great return from Hardman, Mahomes only had 42 yards to go to get into the endzone and he did exactly that in two plays. It showed off our ability to strike whenever we wanted which is a luxury in playoff football.
From here on out the Chiefs knew that they were back in this game. Mahomes went 8/12 for 100 yards and four touchdowns in just over ten minutes. It truly was something special. Oh, and in case you had forgotten, that was also the second time number 15 has scored four touchdowns in a quarter this season.
The relentlessness to continue running the score up is something we haven't seen before in recent Kansas City teams. In the second half we outscored Houston 23-7 and turned a close comeback into a comfortable 20 point victory.
But it wasn't just the offence that showed up either. The defence started to make plays all over the field after a poor first quarter effort.
Frank Clark's energy is unmatched regardless of what field he steps onto. On one of his three sacks the former Seahawk travelled over 42 yards in a single play to bring down Watson. He is a monster.
The rest of the defence also put Watson in uncomfortable positions all game as well. Despite dropping a couple of interceptions, the ability to force a quarterback to make that many mistakes in the first place showed the dominance of the Chiefs' defence.
And finally, after making a couple of mistakes in the opening 15 minutes, our special teams also stepped up in a huge way. This is especially true for 'Dirty' Dan Sorensen who made that game-changing open field tackle on the Texans' fake punt attempt whilst we were trailing by 17. It not only stopped Houston's drive but sent the Chiefs' momentum into overdrive and got our offence hyped.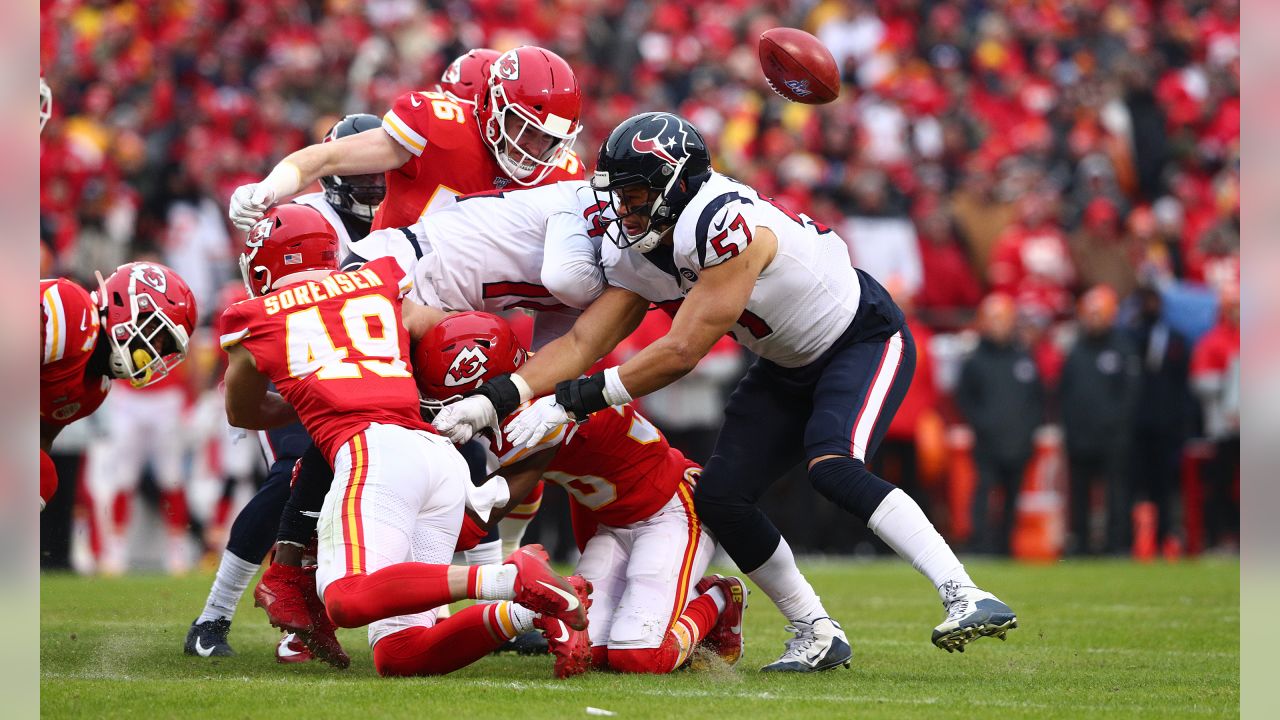 It was also Sorensen who forced that fumble on the Houston kick return to give the Chiefs the ball back on their opponent's five yard line. That's not to mention that Sorensen also played 100% of the defensive snaps in Sunday's game.
That's heart. That's passion. That's Chiefs Kingdom.
And that is why this team should be on everyone's watch list.