Our tribute to Terez Paylor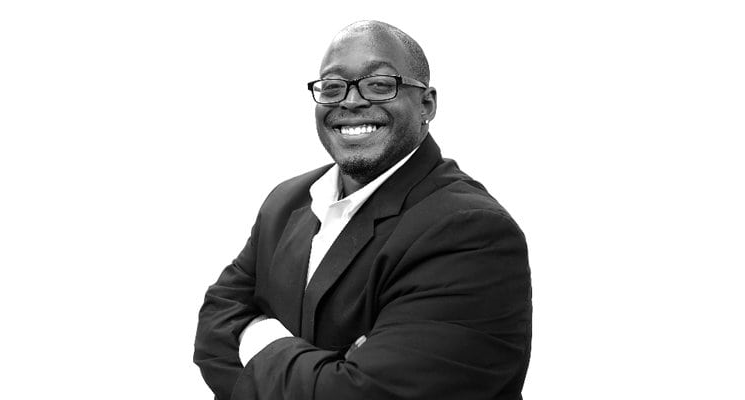 Terez Paylor made following the Chiefs much easier and a heck of a lot more fun. We're just some guys from the UK who follow the Chiefs and reached out for advice, he didn't have to help us but he did, on more than a couple of occasions. He was a big man with a big personality and an even bigger heart, the world is a worse place without Terez in it.
One of the highlights of Draft Season was Terez's annual All-Juice Team, so to honour his tradition in our own little UK themed way we've put together our Arrowheads Abroad All-Tea Team. In no particular order they're some of our draft crushes, players we seem to consistently land on in mocks and a couple of dudes whose jib we like the cut of.
We hope Terez would approve.
Rashod Bateman | WR | Minnesota
The Chiefs are crying out for a big body receiver to replace Sammy Watkins, Rashod Bateman might be just that man. Big, strong in the catch and plenty swift enough to cause problems on the outside. Contrary to popular belief (i.e. Wikipedia) he did not appear in the 2000 film American Psycho but if we can get over that disappointment Bateman could be a perfect WR2.
Dayo Odeyingbo | DE | Venderbilt
Injuries have limited Odeyingbo's production over the last year meaning he might well fall to day 3 of the draft. The team willing to play the long game here and wait till he's healthy could be getting one hell of a bargain.
Terrace Marshall | WR | LSU
Another receiver who could potentially step into Sammy Watkins' cleats. Big, strong and able to run routes on the outside? Sign us up. Terrace has KC connections through his uncle Joe Delaney, who played with the Chiefs before tragically dying while trying to save drowning children. Terrace would get an incredible welcome from Chiefs Kingdom.
Brady Christensen | OT | BYU
More of a development option than the day one names who's arm lengths we've been poring over in the last 10 days. Christensen still offers definite future starter potential if given the time and the Chiefs decide to go with a short term deal for a veteran at LT for 2021.
Daniel Faalele | OT | Minnesota
Daniel Faalele is a big man. And by big, we mean BIG. 6'9″ & 400lbs big. The Australian might not crack the top 20 tackles on many peoples big boards but don't be surprised when the fans of team that lands him have lots of fun with him.
Garret Wallow | LB | TCU
Agile with quick reactions and play making abilities on Special Teams? Remind you of anyone? *coughs Dan Sorensen*
Ronnie Perkins | DE | Oklahoma
With a name that could have been lifted straight out of any 80s or 90s British sit-com he's perfect for our list. There are some extra curricular issues that we'd hope to see the back of but if so Perkins is a DE who, on paper, is ready made for a Spags defence.
Benjamin St Juste | CB | Minnesota
St Juste is big and long for a corner but it's his power, and tackling in particular, that pique our interest. He would really help stiffen up our run D from the backfield.
Dyami Brown | WR | North Carolina
Yet another 6 feet plus WR (there's a theme here isn't there?) Dyami topped alot of stat charts over the last 2 years. Andy Reid and Patrick Mahomes love unleashing big plays, Brown loves finishing them. He'd fit right in.